The Tetragrammaton/Sentience Shout Outs
06-11-2014, 04:57 PM,
(This post was last modified: 06-11-2014, 04:57 PM by Phevr.)
Phevr
Member

Posts: 15
Threads: 1
Joined: Nov 2014
Reputation: 0
RE: The Tetragrammaton/Sentience Shout Outs
Been a long time since I've heard all of the names here. Remember Grod and Zudrag and the shenanigans with them. Almost every meeting one of them would be taking their pants off under the table. Last time I remember playing was during the BlueSky Event in '08. Actually have a few screens from back then too.
Like most everyone else, I haven't really found something else that was as interesting as MxO. I really don't think that it was the game that made it so great but the way that everyone played the game. Had such a strong community. The creation of the cypherites for example, it wasn't coded into the game but might as well have been.
Good to hear all of you are still alive and doing well.
---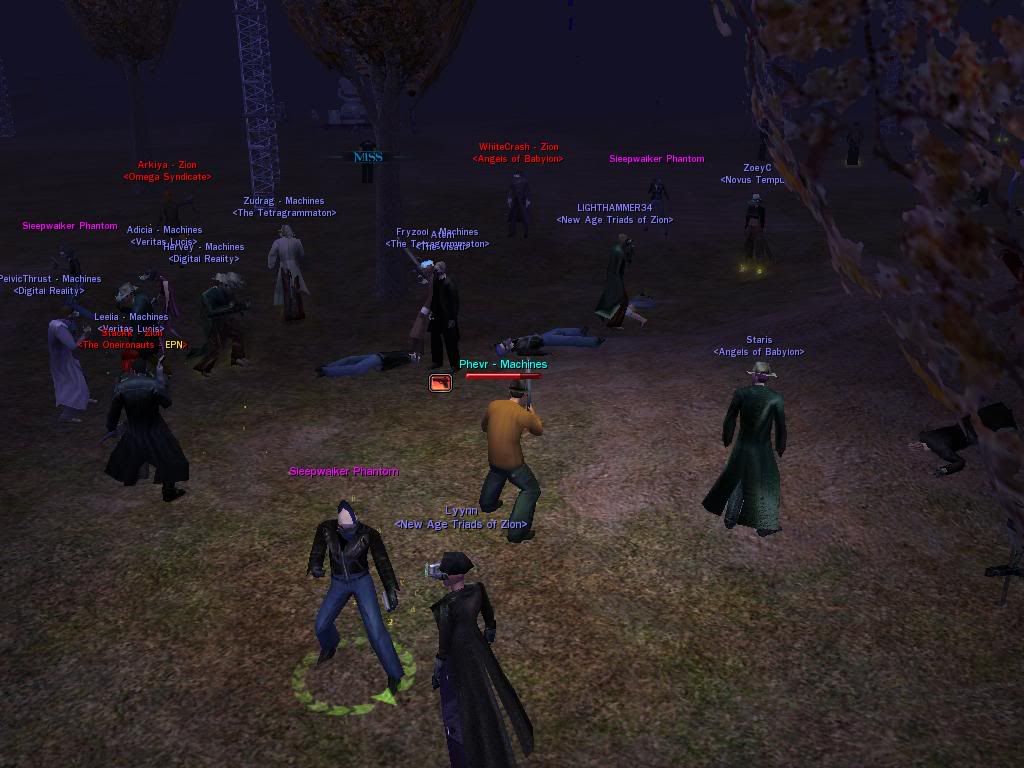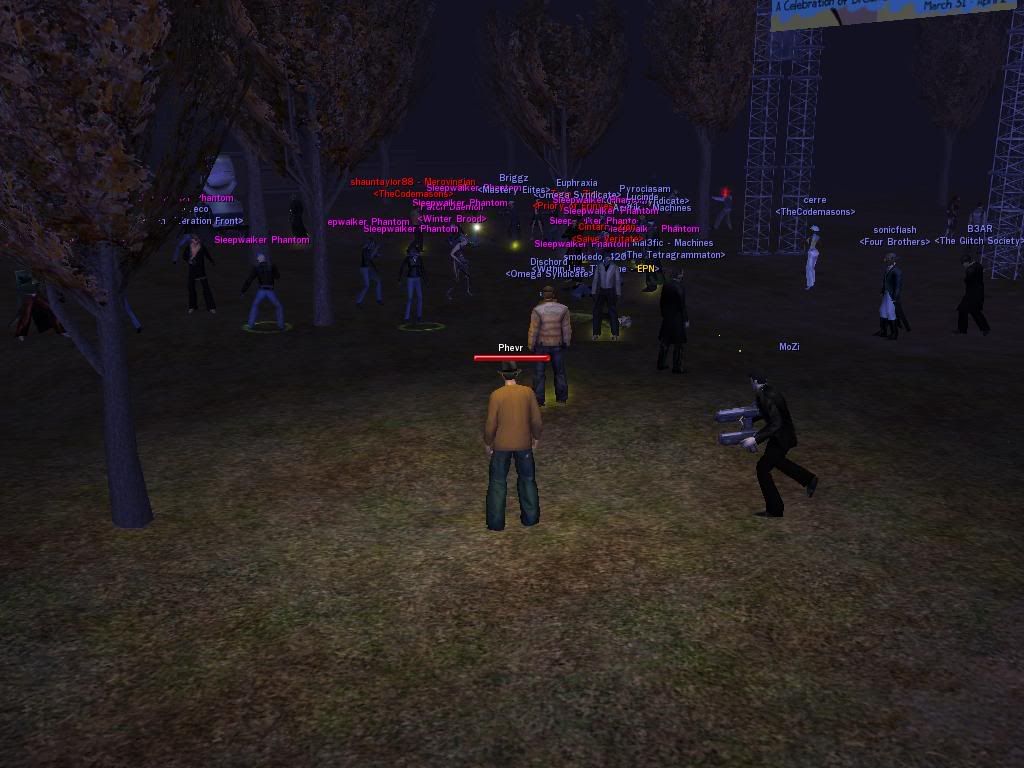 07-11-2014, 02:07 PM,
(This post was last modified: 07-11-2014, 02:07 PM by Phevr.)
Phevr
Member

Posts: 15
Threads: 1
Joined: Nov 2014
Reputation: 0
RE: The Tetragrammaton/Sentience Shout Outs
Users browsing this thread: 1 Guest(s)